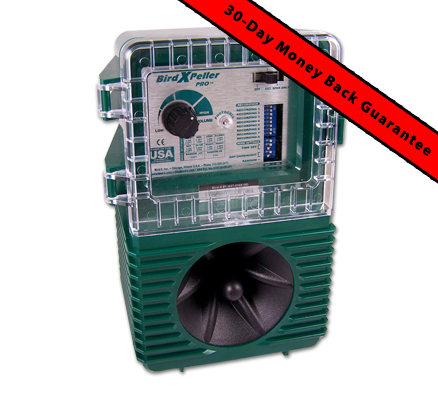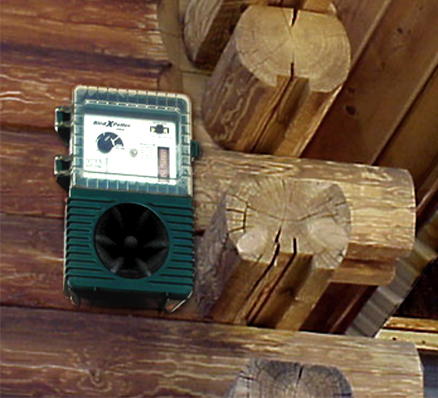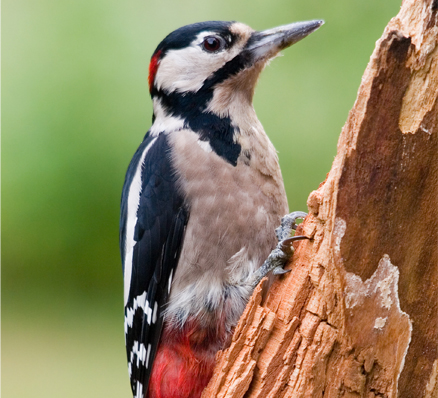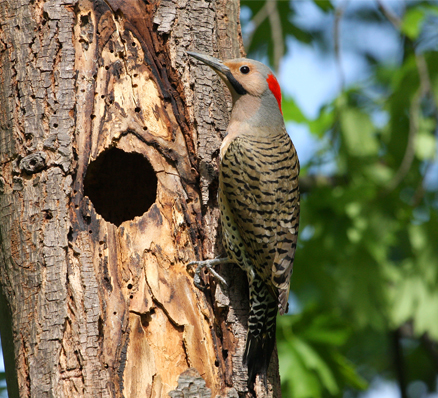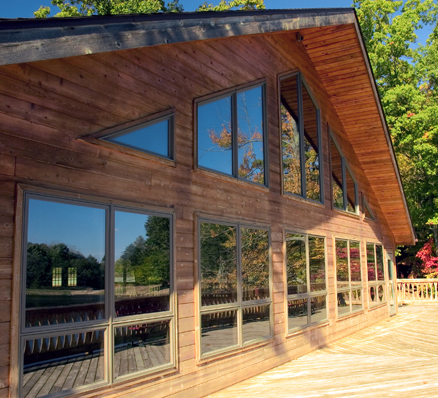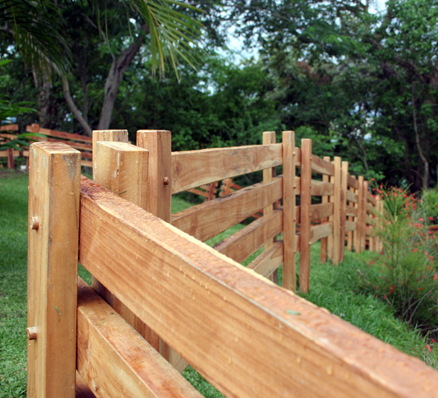 Loading...
Backed by our 30-day electronics performance satisfaction guarantee AND our 6-month manufacturer's warranty against material defects.
Woodpecker PRO
Woodpeckers cause damage to trees, homes, barns, fences, utility poles and other wooden structures – particularly in wooded and rural areas. The Woodpecker PRO broadcasts naturally recorded distress signals and predator calls, specific to the woodpecker species.
This sonic repeller frightens, confuses and disorients woodpeckers within the effective range.
Sonic woodpecker repeller uses high-def digital recordings
Customizable settings allow for easy, DIY pest bird control
Real sounds – digital playback of naturally recorded threats

Covers up to 1 acre


Reviews
Woodpeckers destroyed my new home's stucco. Not only my home was affected but EVERY house in the neighborhood. As soon as I installed the Woodpecker Pro unit, they were gone. My neighbors are also very grateful since we had to repair the facing of our houses 2-3 times per year. Thank you!
–Dmitry L. from Bellevue, WA


Details
Protect wooden structures, siding, soffits, windows, etc.
Sonic – emits audible sounds that deter woodpeckers
Single speaker unit – extension speakers can be purchased separately (see Super BirdXPeller PRO for 4-speaker woodpecker repellent system)
Fully programmable – you control sounds, volume, interval, day/night operation
Weather resistant – NEMA type box is designed to withstand outdoor use
Real sounds – high-quality digital playback of naturally recorded threats. Settings include:
1. Northern Flicker
2. Downy Woodpecker
3. Yellow-bellied Sapsucker
4. House Sparrow
5. Bird Predator I
6. Bird Predator II
7. Bird Predator III
8. Bird Predator IV
For best results, choose a combination of both specific woodpecker species distress recordings AND predator call. This creates the most natural scenario.
Applications
Target pest: woodpeckers
Effective coverage up to 1 acre.
Recommended for use in outdoor areas, such as:
Homes, porches, patios, yards
Utility poles
Sheds & storage buildings
Farms, barns, stables
Rooftops
Warehouses & facilities
Etc.
Benefits
Cut repair costs
Protect buildings and equipment from bird damage
Increase/maintain property aesthetics
Decrease bird nuisance
Add & Combine
For maximum, sustained success in your bird control efforts, a synergistic approach is recommended. Synergy is the interaction of two or more forces producing a combined effect that is greater than the sum of their individual effects. We often recommend companion products – combining sonic repellent devices with visual scares or scent and taste aversions. This kind of multi-sensory attack is extremely effective in deterring pest birds from an area permanently.
Companion Products:

Available Accessories:
Replacement AC Power Cord 110v
Replacement AC Power Cord 220v
Extension Speaker
Solar Panel: Small
Specs
Dimensions: 6" x 9" x 4"
Box dimensions: 12" x 7" x 6" / Shipping weight: 4 lbs
Coverage: Up to one acre
Power Requirements: 110v or 220vAC or 12vDC (110vAC adaptor included; battery not included)
Sound Pressure: 105–110 db at 1 meter
Frequency: 3–5 kHz
Compliance: Supply power source is UL and CE listed
EPA Est. 075310-OR-001
NEMA type box
Proudly made in the USA
Download WoodPecker PRO Instructions