Wind Turbines: Bad News for Birds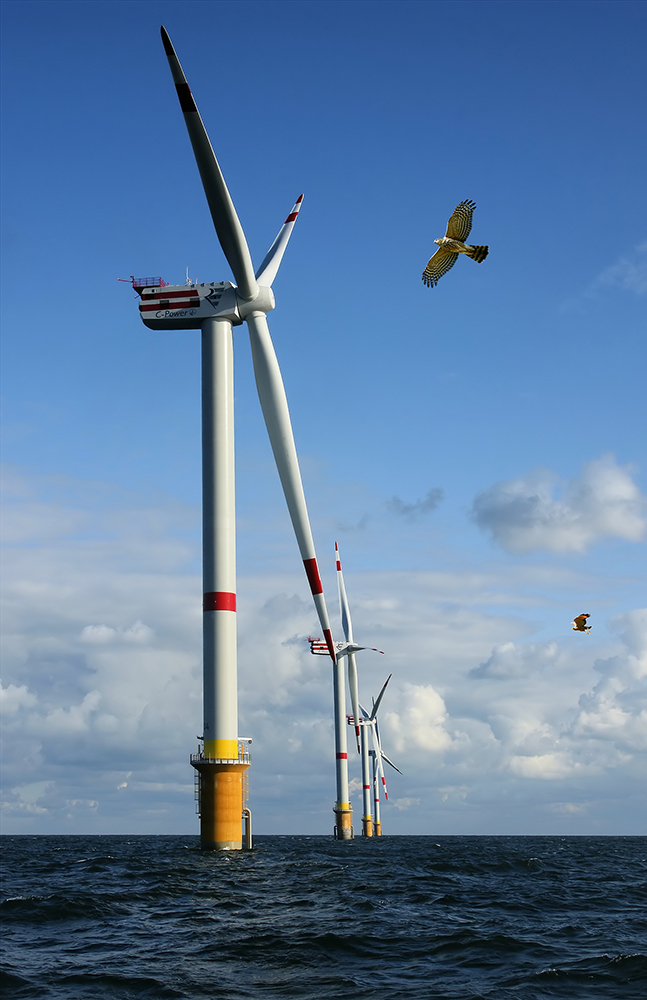 On June 11, 2015 the Palm Beach Post reported on the US Department of Energy's lack of enthusiasm toward protecting over half a million birds that die every year from collisions with wind turbines, a growing, very serious problem that needs to be addressed. Bird-X, humane bird control experts, report on the situation.
The Palm Beach Post stated that, "Before we rush to build thousands of turbines taller than many skyscrapers, with blade tips that often spin in excess of 100 miles per hour, we should pause to examine what we already know about turbines' effect on wildlife."
While hundreds of thousands of birds are currently killed annually via collisions with wind turbines, "Scientists have estimated that as the number of turbines increases, they could kill more than a million birds each year by 2030."
Birds killed include all varieties, including federally-protected migratory birds, birds of prey including hawks and eagles, as well as endangered species. With plans for the construction of tens of thousands of more turbines in process, numerous species could be wiped out in the name of sustainable energy.
On June 4, Forbes reported that the wind industry is ignoring bird conservationists, stating "The American Bird Conservancy has tried to get the wind energy industry to care just a little bit about where they put those huge wind turbines so as to minimize bird kills. But the industry's lack of concern suggests that the Federal Government must step in and regulate the siting of wind turbines so that their effect on migratory and other sensitive bird populations is minimized."
Forbes points out that a planned 24,000 turbines alone are in the migration path of the extremely rare and valued whooping crane. The major issue the wind industry and bird conservationists seem to butt heads on is the placement of physical wind turbines themselves.
Bird-X recognizes that while everyone wants clean, low-carbon energy sources, of which wind is the best known source, better choices must be made with regard to the placement of these turbines. By keeping turbines out of known flight paths, the impact on bird populations may best be reduced, while keeping the progress of clean energy moving forward – in a way that is truly clean.
Bird-X, Inc. has built its reputation on effective, non-lethal bird and pest control, including work with government agencies in the United States and throughout the world. Over the last 50 years they have found bird control works to not only protect humans from nuisance birds and the diseases they carry, but also to prevent birds from endangering themselves in dangerous areas such as inside factories with heavy machinery, electric zones, poison lakes, and other spaces. The leading international brand of humane bird control solutions, the Chicago-based company manufactures a complete line of unique bird control products, protecting the health of humans, wildlife, and the environment by deterring birds from unsafe areas.
---
Originally published on PRWeb: http://www.prweb.com/releases/2015/06/prweb12784710.htm
Written by Jean Burr & Kelly Nelson, Bird-X Media Correspondents