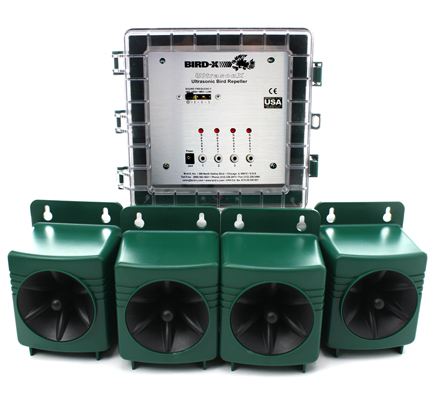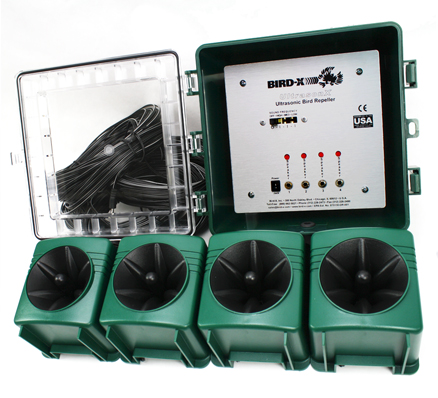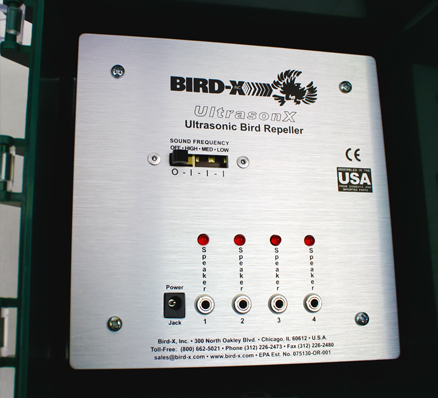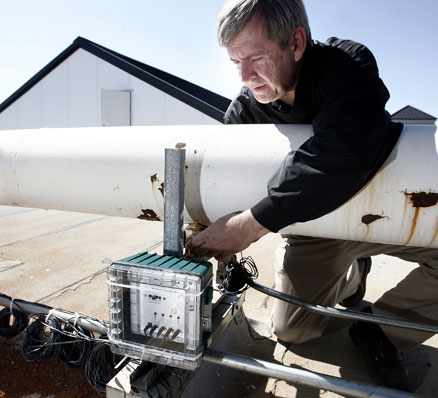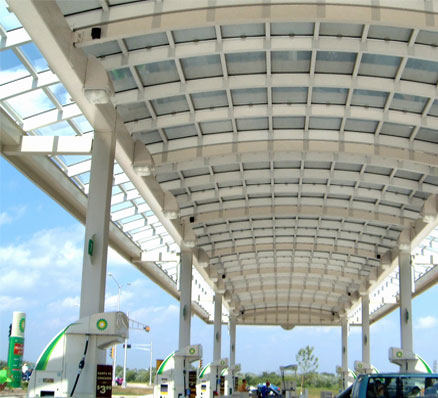 Loading...
Backed by our 30 Day Electronics Performance Satisfaction Guarantee AND our 6 Month Manufacturer's Warranty Against Material Defects.
Ultrason X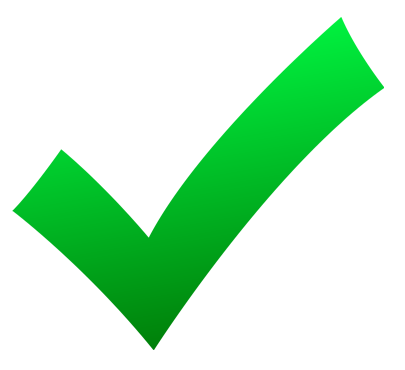 Ultrasonic Bird Control System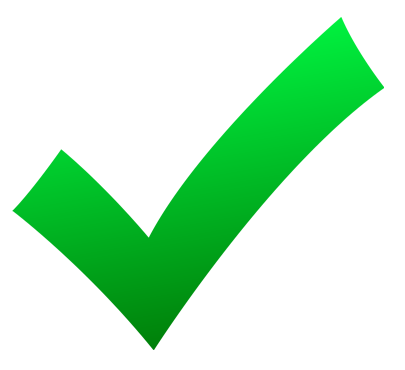 Eliminates Health & Injury Risk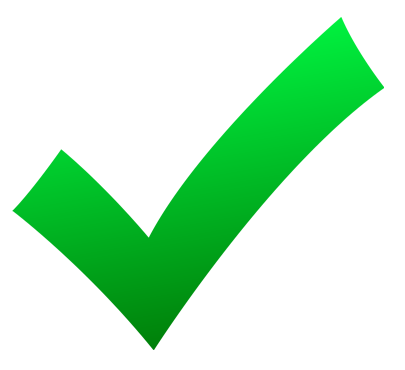 Saves Money on Cleanup & Repair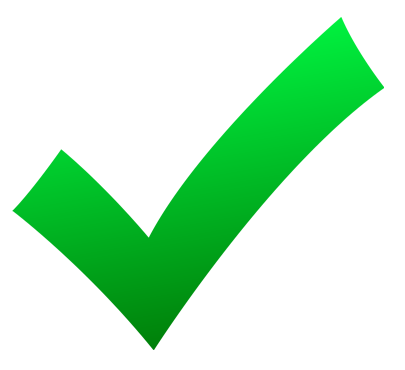 Eliminates Bird Problems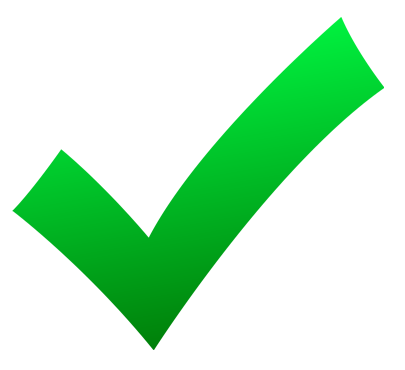 Money-Back Guarantee
Quiet, effective ultrasonic bird control, outdoors. This is the world's first ultrasonic (silent-to-humans) repeller designed for use outdoors in semi-enclosed spaces.
4-speaker system covers up to 3,600 sq. ft.

Irritating, alarming ultrasonic noises intimidate birds to leave

State-of-the-art technology decoded, customer support available

Ideal for gas stations, parking lots, warehouses, patios, etc.
Details
Ultrasonic repeller
Keeps pest birds away from semi-enclosed outdoor areas (up to 3,600 sq. ft.)
Non-species-specific sounds are ideal for repelling any bird
Utilizes NEWEST technology to create powerful high-frequency ultrasonic waves
Weather resistant – NEMA type box is designed for outdoor use
Applications
Recommended for use within (medium-sized) semi-enclosed outdoor areas. Effective coverage up to 3,600 sq. ft.
Effectively Repels:


Pigeons

Seagulls

Grackles

Crows & Blackbirds

Sparrows

Starlings

Also Deters Bats &
Small Critters

Ideal For Use At:


Gas Stations & Retail Spaces

Parking Garages & Lots

Schools & Hospitals

Outdoor Patios, Restaurants, & Hotels

Farms, Barns, Stables

Manufacturing Facilities & Warehouses

Gardens, Courtyards, Balconies, & Patios



Benefits
Cut recurring cleanup & repair costs

Weatherproof for year-round use

Protect buildings & equipment from corrosive bird droppings
Reduce health & liability risks associated with pest bird infestation
Prevent the spread of diseases, such as West Nile, Salmonella, E. Coli, Histoplasmosis, & even rabies (bats)
Avoid government & safety inspection failures
Save outdoor grounds from bird damage
Increase/maintain property aesthetics
Decrease nuisance for residents, workers, customers, & other visitors


Add & Combine
For maximum, sustained success in your bird control efforts, a synergistic approach is recommended. Synergy is the interaction of two or more forces producing a combined effect that is greater than the sum of their individual effects. We often recommend companion products – combining sonic repellent devices with visual scares or scent and taste aversions. This kind of multi-sensory attack is extremely effective in deterring pest birds from an area permanently.
Companion Products:
Bird Stop Bird Spikes: Stainless Steel Bird Proof Gel Nature's Defense Animal Repellent
Specs