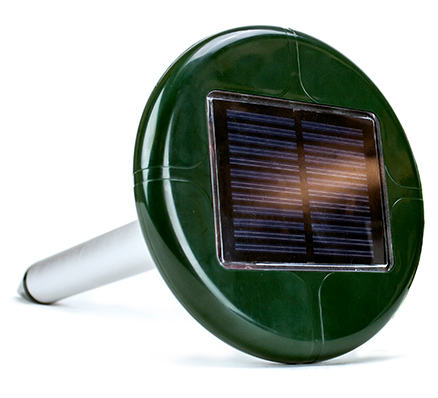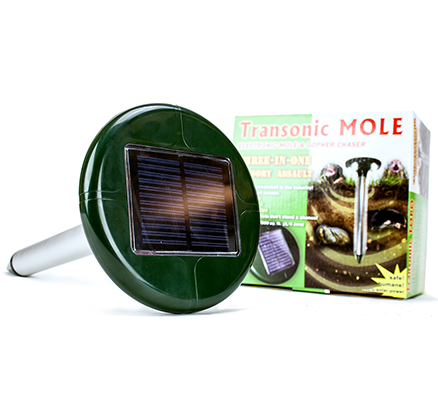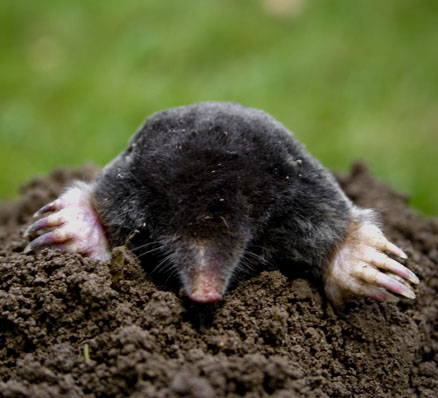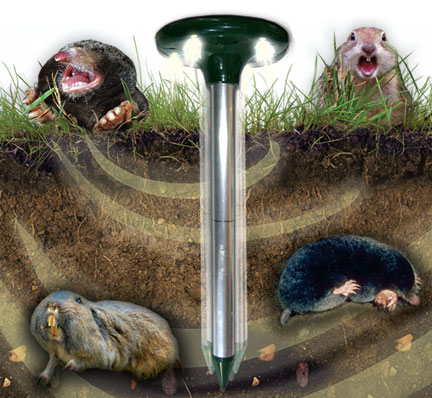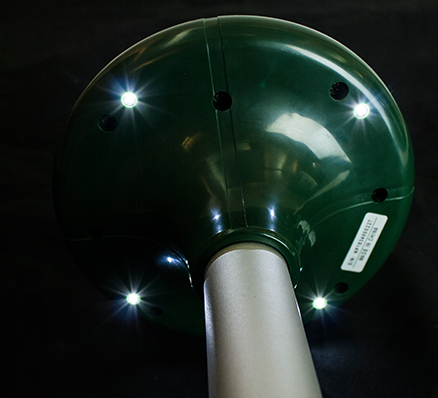 Loading...
Backed by our 30-day electronics performance satisfaction guarantee AND our 6-month manufacturer's warranty against material defects.
Transonic Mole
Completely humane, safe, trap-free solution

Eliminates Mole and Gopher Problems

Effective No-Hassle Solution

Money-Back Guarantee
Prevent moles, gophers, and other burrowing animals from digging up lawns and gardens with this multi-sensory attack.
Combines flashing lights, vibrations, and penetrating sonic tones
24/7 operation powered by solar mechanism
Weatherproof and hassle-free
Works best in larger areas due to the strength of the sonic tone
Each unit covers up to 7,800 sq. ft. (50 ft. radius)
Testimonials

Gopher Getter This item works awesome!!! NO MORE GOPHERS!!!!! With TWO (2) of them...my neighbors are thanking me. All I did was put them in the corners of my front yard, and it has chased the neighbors away also.
–D. Scott

Run for the Hills MOLES ARE GONE. MAKES NOISE - SUCH IS LIFE - YARD IS MOLE FREE!
–J. Commendatore
Reviews
Details
Electronic repeller combining ultrasound, vibration and a flashing light
Solar-powered device
Emits bursts of sound and vibration every 20 seconds, to repel underground intruders
Light flashes every 5 seconds, to deter critters above ground
Weatherproof
24-hour operation
Applications
Target pests include: moles, gophers and other burrowing creatures.
Effective coverage up to 50 ft. radius (approximately 7,800 sq. ft.)
Recommended for outdoor use in any area where burrowing creatures are a problem.
NOTE: There is a sonic noise emitted from the unit every 20 seconds which can bother some customers; please note this unit is best used in large, outdoor areas.
Benefits
Save lawns from damage caused by burrowing creatures
Protect flowers, trees, bushes, vegetable gardens, and other rooted plants
Increase/maintain property aesthetics
Add & Combine
For maximum, sustained success in your bird control efforts, a synergistic approach is recommended. Synergy is the interaction of two or more forces producing a combined effect that is greater than the sum of their individual effects. We often recommend companion products – combining sonic repellent devices with visual scares or scent and taste aversions. This kind of multi-sensory attack is extremely effective in deterring pest birds from an area permanently.
Companion Product:

Specs
Dimensions (assembled): 14.5" x 6" x 6"
Box dimensions: 8" x 8" x 5" / Shipping weight: 2 lbs
Coverage: Up to 50 ft. radius (approximately 7,800 sq. ft.)
Power Supply: Ni-MH AA 1200mA/h battery*3, 3.6v (sealed unit)
Flash: 0.1sec/5sec. 4 flash lights
Sound: 800Hz frequency lasting 1 second at 20 second intervals
Vibration: 1 second at 20 second intervals
Operation: Sounds and vibrations alternate on a 20-second cycle +/- 10%
Working current: Flash <60mA, ultrasonic<60mA, vibration<20mA, stand by <0.02mA (average approximately 5mA)
Solar power current: Daytime 20mA, noon 60mA, night 0mA