Thanksgiving Dinner Costs Hit a Record High due to Bird Flu's Effect on Turkey Prices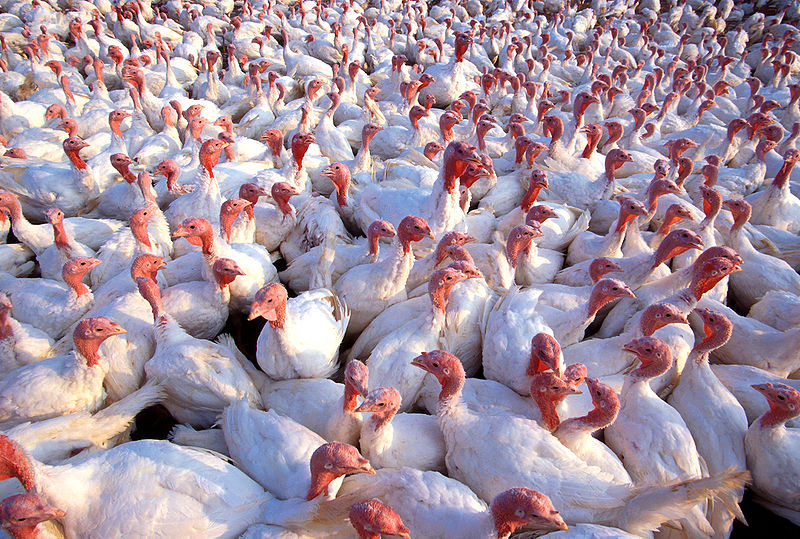 With the spread of Bird Flu, turkey prices have soared, causing the average cost of a Thanksgiving meal to hit a new record this year. Bird-X reports the situation.
According to Bloomberg Business's November 19 report, Thanksgiving 2015 will be the first time the average meal within the United States will cost over $50. Bird-X, Inc., bird control and Bird Flu experts, comment regarding the findings.
The Bloomberg Business article states, "Bird Flu destroyed more than 7.7 million turkeys earlier this year..." Known as the biggest outbreak of Avian Influenza in history, its impact on high-demand turkey items is being seen. Since turkey has been a staple for Thanksgiving throughout tradition, it has become the main factor in affecting this holiday's overall meal cost.
"A turkey weighing 16 pounds will increase to $23.04 from $21.65," mentions the article. This shows a 6.4 percent jump in turkey prices. Based upon the average cost of a holiday meal for 12 items, 2015 has become the most expensive year yet.
Bird-X recognizes the seriousness of the Bird Flu. Most prevalent in aquatic and domestic birds, turkeys have a good chance in contracting the virus from uncontrolled wild birds, as well as spreading it further to other domestic birds and on occasion, to humans who handle infected birds.
Since the virus is held within the bird's saliva, droppings, and nasal excretions, other birds that come in direct contact with such substances have the possibility of becoming infected. This allows for fast and easy spreading of the disease—making it difficult to control and eliminate.
Bird-X has spent over 50 years protecting public areas from over 60 bird-spread transmissible diseases. The leading international brand of humane bird control solutions, the Chicago-based company manufactures a complete line of unique bird control products, protecting the health of humans, wildlife, and the environment by deterring birds from unwanted areas without harming them.
---
Originally published via PRWeb.com: http://www.prweb.com/releases/2015/11/prweb13064706.htm
Written by Nicole Afable, Bird-X Media Correspondent