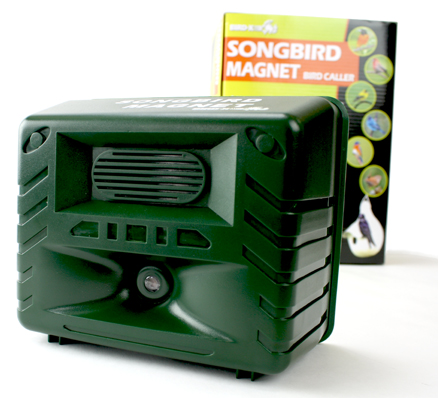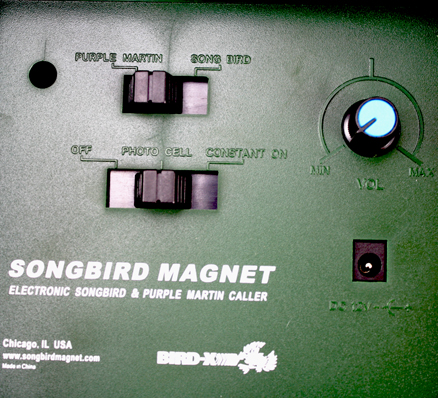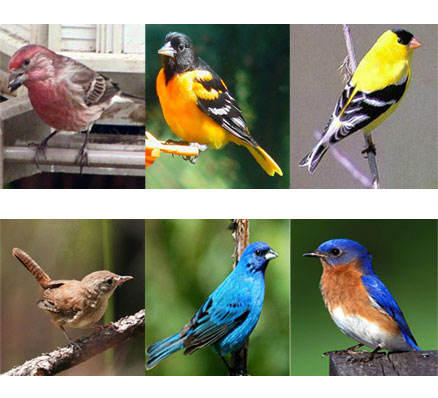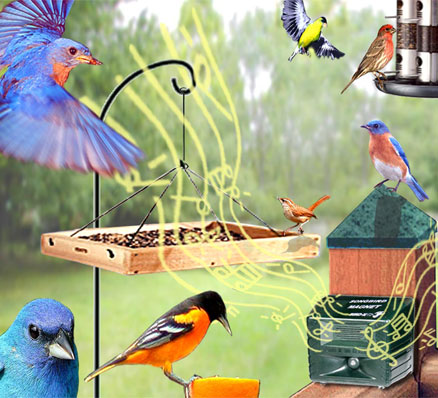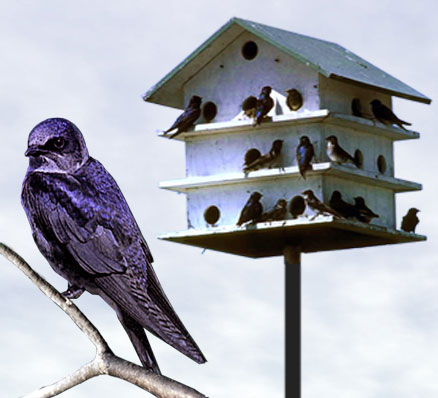 Loading...
Backed by our 30 Day Electronics Performance Satisfaction Guarantee AND our 6 Month Manufacturer's Warranty Against Material Defects.
Songbird Magnet

Electronic Bird

Attractant




Very Easy to Use

Excellent Tool for Songbird Lovers


Money-Back Guarantee
Bring desirable songbirds right to your door. Electronic device draws favorite songbirds to feeders & perching areas with cheerful, digitally-recorded bird songs.
Great for any outdoor or semi-enclosed space

Light sensor for natural daylight calls

Pre-programmed & dual-function

Water & weather resistant, s

imple to use
The Songbird Magnet

®

will attract Purple Martins or Eastern Bluebirds, Baltimore Orioles, House Wrens, House Finches, American Goldfinches, & Indigo Buntings.
Reviews
Details
Songbird Magnet was designed in consultation with ornithologists & biologists for maximum realism. Naturally recorded digital output represents multiple individuals, with each song set to play at naturally occurring sound levels & intervals.
Two settings:
Purple Martin dawnsong calls new tenants – these desirable, insect-eating birds nest together and will return to the same communal house year after year.
Favorite Songbirds – calls Baltimore Oriole, House Finch, Indigo Bunting, American Goldfinch, House Wren & Northern Bluebird.
Applications
Use wherever birds are desired, as well as any place naturally recorded bird sounds are desired to create a pleasant natural ambience that lifts the spirits.
Attracts:


Purple Martins

Eastern Bluebirds

Baltimore Orioles

House Wrens

House Finches

American Goldfinches

Indigo Buntings

Ideal For Use At:


Gardens,

Lawns, & Backyards

Patios, Porches & Courtyards

Balconies & Windows

Near bird houses & Nesting areas

Museums & Nature Preservations

Community Gardens & Parks

Hospitals & Nursing Homes

Farmers Markets

Outdoor Seating Areas
Benefits
Bring more desirable birds to your property to enjoy
Favorite songbirds create music humans like to hear
Beneficial birds eat large quantities of insects
Attracts birds that are fun to watch & enjoy
Unit itself creates enjoyable, naturally-recorded bird songs
Specs
Volume control: Call birds from next door or farther away

Choose settings for Purple Martins OR songbirds
Purple Martins chatter for two hours at dawn
Songbirds sing intermittently from dawn to dusk OR

override the photocell light sensor with a timer for either call series
Download Songbird Magnet Instructions
Dimensions: 6.75" x 5.5" x 3.5"
Box dimensions: 10" x 8" x 4" / Shipping weight: 3 lbs
AC Power Cord Length: 30 ft