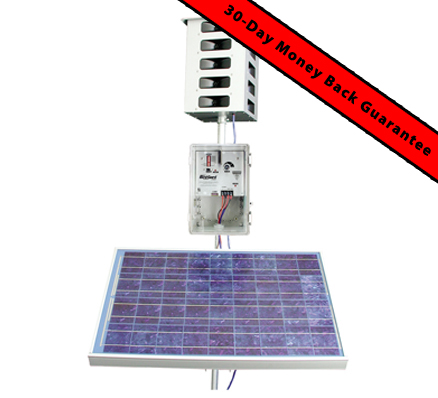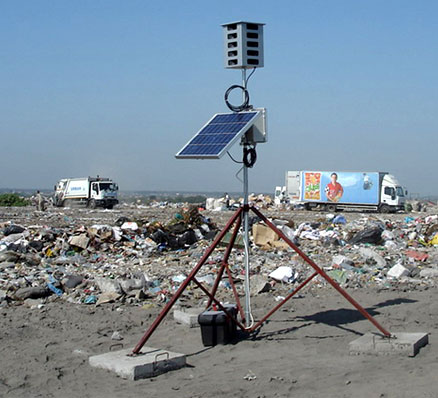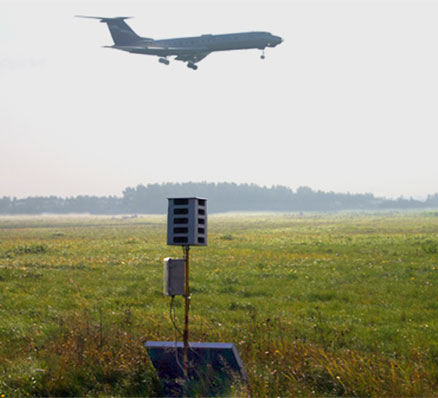 Loading...
Backed by our 30-day electronics performance satisfaction guarantee AND our 6-month manufacturer's warranty against material defects.
Mega Blaster PRO
Our most powerful sonic bird control system uses intermittent distress calls to create a "danger zone" that frightens infesting birds away for good.
Two high-output amplifiers with specially-designed 20-speaker tower
Comes with four different configurations for common bird infestations
Customizable settings
Weatherproof, NEMA-type box
Covers up to 30 acres (12 hectares)
This unit is capable of sound output up to 125 decibels.
HEARING PROTECTION IS RECOMMENDED.
This item is not sold online.
We will be pleased to assist you with the purchase directly.
Please call 800.735.0496 or email us: solutions@bird-x.com.
Thank you.
This item is not sold online.
Reviews
Details
Sonic – emits predator cries that scare and deter pest birds
Two high-output amplifiers drive the 20-speaker tower
Fully programable – you control 8 sounds, volume and intervals
Weather resistant – NEMA-type box is designed to withstand outdoor use
4 Configurations available:
Agricultural # MEGA-AG
Crow / Raven # MEGA-CROW
Woodpecker # MEGA-WP
Marine / Gull # MEGA-MAR
Applications
Repels pest birds including crows, ravens, starlings, blackbirds, grackles, woodpeckers, double crested cormorants & more; also deters marine birds such as ring-billed gulls, herring gulls, California gulls, black-headed gulls, glaucous-winged gulls, etc.
Effective coverage up to 30 acres.
Recommended for us in large, remote outdoor areas, especially for multi-acre applications, such as:
Landfills
Airfields
Fish farms
Wastewater treatment facilities
Large, unpopulated spaces
Benefits
Cut recurring cleanup and repair costs
Protect property, landscaping, vehicles, & other equipment/assets from corrosive bird droppings
Reduce health and liability risks associated with pest bird infestation
Prevent the spread of diseases, such as West Nile, Salmonella, & E. Coli
Eliminate fire hazards caused by birds building nests in vents & chimneys
Avoid government and safety inspection failures
Prevent bird strikes on airfields – improve flight safety & avoid costly airplane/equipment damage
Decrease bird nuisance
Add & Combine
For maximum, sustained success in your bird control efforts, a synergistic approach is recommended. Synergy is the interaction of two or more forces producing a combined effect that is greater than the sum of their individual effects. We often recommend companion products – combining sonic repellent devices with visual scares or scent and taste aversions. This kind of multi-sensory attack is extremely effective in deterring pest birds from an area permanently.
Companion Products:
Specs
Coverage: Up to 30 acres from single unit
Box dimensions: Box 1: 23" x 18" x 16" (23 lbs, unit & speaker), Box 2: 32" x 24" x 5" (17 lbs, solar panel)
Power Input: 12vDC (3 amps) via solar panel and battery
Sound Pressure: up to 125 decibels
Frequency: 2,000–10,000 Hz
Compliance: UL & CE listed
EPA Est. 075310-OR-001
Included: Generating unit with two built-in high-output amplifiers, 20-speaker tower with audio cables, 40 watt solar panel, battery clips, & all mounting hardware.
Proudly made in the USA
Download Mega Blaster PRO Instructions