Laser Bird Control
Control pest birds in indoors with the Bird BLazer laser bird repellent device!
Laser bird control is a well-documented way to chase away pest birds. Laser beams are great for scaring pest birds away. This technological breakthrough makes current hand-held labor-intensive lasers obsolete and opens up this proven method of bird control for general industrial use.
Bird BLazer is the world's first indoor laser bird repellent device.

Multi-colored (3 colors) fat-beam lasers safely frighten pest birds away
Lasers constantly change patterns to prevent acclimation
Works day and night
Humane and eco-friendly
Use indoors and/or in semi-enclosed spaces
Covers up to 10,000 sq. ft.
State-of-the-art consumer-safe device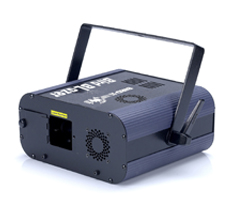 Out of Stock
Electronic laser bird repeller gets rid of pest birds in large indoor spaces.