Electronic Insect Repellent
Electronic Devices Get Rid of Bugs
Bird-X offers electronic insect repellent products that use audio deterrents to get rid of bugs.
Electronic insect repellent products eliminate the need for chemicals, sprays, poisons, glue traps, & other methods that are unpleasant & unsafe. These sonic/ultrasonic devices emit sound waves that are both audible & silent to humans, using frequencies that bugs can't tolerate.
Use electronic insect repellents here:
Homes - Everywhere!

Kitchens & Dining Rooms

Garages & Sheds

Basements, cellars, attics

Offices & warehouses

Ranches, cabins, cottages

Barns & stables

Anywhere indoors where bugs may become a problem
Shop Electronic Insect Repellers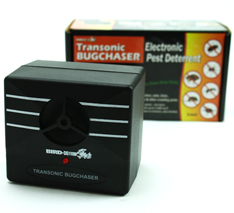 Sonic and ultrasonic bug repeller gets rid of bugs using sound frequencies they hate; no traps or chemicals necessary.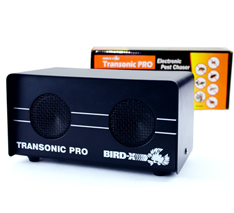 Sonic and ultrasonic repeller gets rid of mice, bats, spiders, and other small pests using sound frequencies they hate.