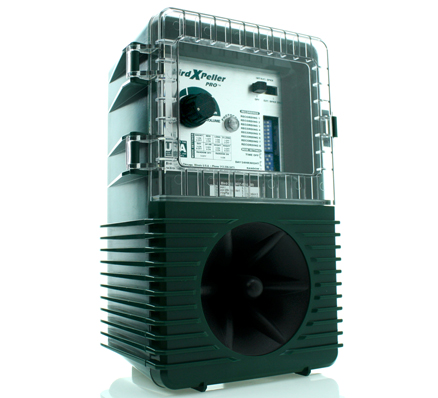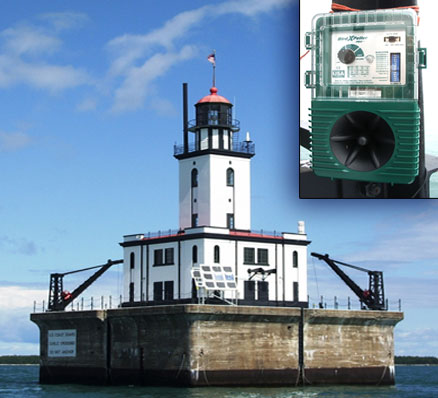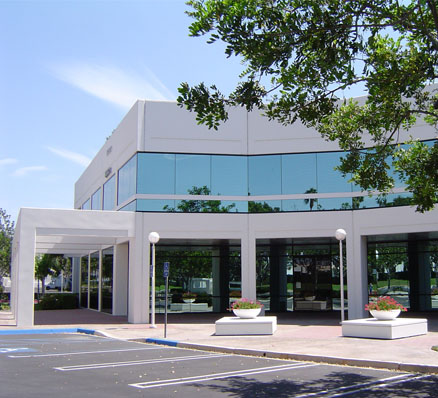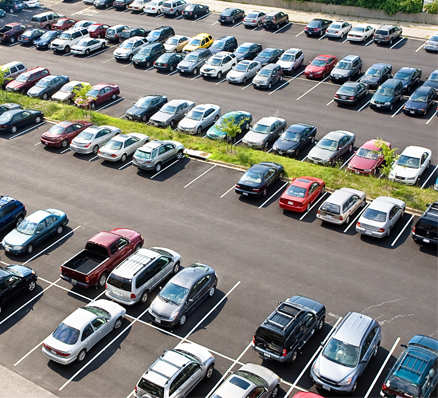 Loading...
Backed by our 30 Day Electronics Performance Satisfaction Guarantee AND our 6 Month Manufacturer's Warranty Against Material Defects.
BirdXPeller® PRO
Broadcasts Bird Distress Calls and Predator Cries
Covers up to One Acre
Deters Pest Birds with No Traps, Chemicals, or Poisons
Saves Money on Costly Clean-Up and Repair
Experience Bird-X's #1 BEST-SELLING sonic bird deterrent! The BirdXPeller® PRO gets rid of birds by emitting a variety of naturally recorded distress calls and predator cries that confuse, frighten, and disorient pest birds.
Sonic bird control is a safe and eco-friendly way to get rid of birds from outdoor areas. Sonic bird repellent devices use sounds that echo nature. The BirdXPeller® PRO's customizable settings make the device easy-to-use and operate.
Three (3) versions available! View the 'Details' tab below to decide which version of the BirdXPeller® PRO is best for your pest bird problem.
For larger areas, view the Super BirdXPeller® PRO.
Reviews
Details
Version 1 repels: Pigeons, Starlings, Sparrows, Gulls, and Robins
Version 2 repels: Crows, Blackbirds, Grackles, Cormorants, and Ravens
Version WP repels: Woodpeckers and Sparrows (note: this is the Woodpecker PRO system)
For best results, choose a combination of both predator calls AND bird distress recordings to create the most natural scenario.
For larger areas, the Super BirdXPeller® PRO covers up to 6 acres with a 4-speaker system.
Sonic – emits audible sounds that deter birds
Natural sounds – uses

high-quality digital playback of

naturally recorded bird distress signals, bird alarm calls, and predator cries
Single speaker unit – purchase Extension Speakers separately, or choose the Super BirdXPeller® PRO system
Fully programmable – you control sounds, volume, interval, & day/night operation
Installs easily

–

mounting hardware included
Weather-resistant – NEMA type box is designed to withstand outdoor use
Applications
Recommended for use in outdoor areas. Effective coverage up to 1 acre (43,560 sq. ft).
Effectively Repels:

Ideal For Use At:

Warehouses & Manufacturing Plants

Facilities & Corporate Grounds

Homes, Gardens, & Patios

Transportation Platforms & Loading Docks

Parking Garages & Lots

Farms, Barns, & Stables

Sheds & Storage Buildings

Public Parks & Beaches

Waterfront Property & Boat Docks

Orchards & Vineyards
View the "Details" tab to decide which version of the BirdXPeller® PRO is best for your bird problem.
Benefits
Cut recurring clean-up and repair costs
Protect buildings and equipment from corrosive bird droppings
Reduce health and liability risks
Prevent the spread of diseases, such as West Nile, Salmonella and E. Coli
Eliminate fire hazards caused by birds building nests in vents and chimneys
Avoid government and safety inspection failures
Save parks, yards, corporate grounds, pools, ponds, turf, and more from bird damage
Maintain property aesthetics
Decrease nuisance for residents, workers, and customers


Add & Combine
Specs
Unit Dimensions: 6" x 8.5" x 4"
Box dimensions: 12" x 7" x 6" / Shipping weight: 3 lbs
Coverage: Up to one acre
Power Requirements: 110v or 220vAC or 12vDC (110vAC adaptor included; battery not included)
110v, 220v and 240v cords are 6 ft
Sound Pressure: 105–110 db at 1 meter
Frequency: 3–5 kHz
Compliance: unit CE Marked / supply power source UL Listed and CE Marked
EPA Est. 075310-OR-001
NEMA type box
Proudly made in the USA
Please note 240v adapter option – UK style pins only. Unit will work with locally sourced 12v/240v adapters. Please contact customer service for other options.
NOTE: 220 v units are supplied with a chip targeting common European/Eurasian pest bird species. #1 includes pigeons, sparrows, gulls and blackbirds. #2 includes starlings, blackbirds, crows and ravens. These units are usually in stock and may be ordered via this page.
**If you are ordering a 220v unit to repel a different, specific bird species or family, or for a different part of the world, please do not order online. Instead, please email or call us for further assistance. Custom 220v chips for other pest birds (not listed above) may be available at extra cost ($40 per unit) and require extra processing time (5-10 business days).
Case Studies
Available Accessories:



30 Month Extended Warranty Solar Panel: Small Extension Speaker