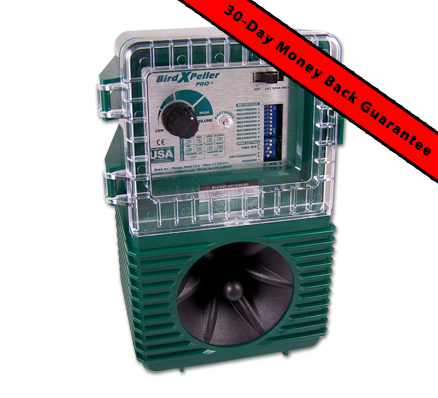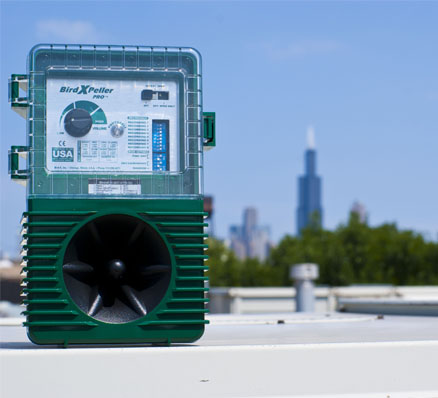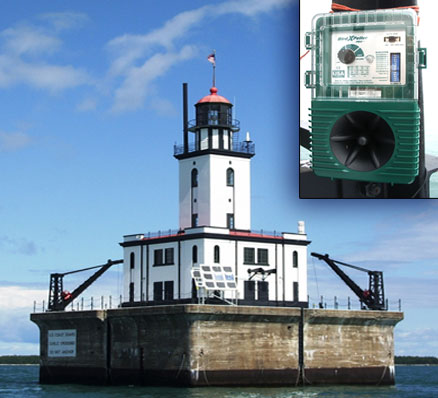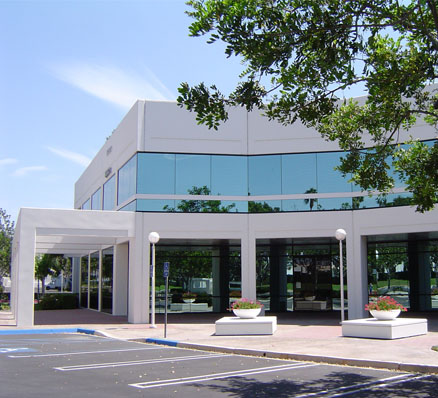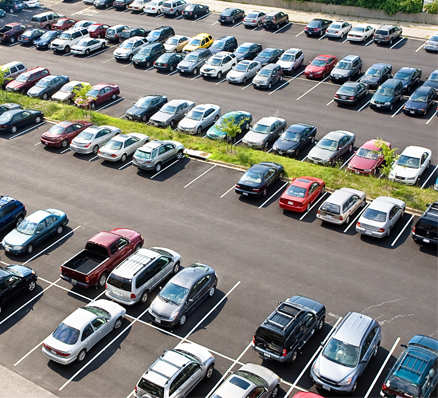 Loading...
Backed by our 30-day electronics performance satisfaction guarantee AND our 6-month manufacturer's warranty against material defects.
BirdXPeller PRO
The BirdXPeller PRO is a sonic bird repeller that broadcasts a variety of naturally recorded bird distress signals and predator calls that frighten, confuse and disorient pest birds within the effective range. Pest birds cause damage, liability and health hazards. Sonic bird control is a safe, humane, eco-friendly way to get rid of birds from outdoor areas.
Sonic repellers use high-definition digital recordings
Customizable settings allow for easy, DIY pest control
Real sounds – digital playback of naturally recorded threats

Covers up to 1 acre
To repel pest birds in larger outdoor areas, upgrade to the
Super BirdXPeller PRO, a sonic bird repeller that reaches up to 6 acres!
View the 'Details' tab below to decide which version of the BirdXPeller PRO is best for your pest bird problem.
Reviews
Grackle problem eliminated - PERIOD! I had a horrific Grackle problem around my above ground pool. The Grackles and Pigeons were leaving droppings all around the deck and pool. I had over 50 clumps in the bottom of my pool daily leaving my family unable to even enjoy a swim. I purchased the BirdXPeller Pro bird repeller and with the help of the frieldy Bird-X staff was able to set it up in no time. The birds hanging around the pool were eliminated withing five days! Thanks Bird-X!
–Bob from Mokena, IL
Gulls departed immediatedly and never returned. Two years ago, I purchased a BirdXPeller Pro and placed it on my boat dock which had been the home of approximately 200 seagulls; the guano was two inches thick! As long as this unit is turned on, the gulls depart immediately and never return. It has survived two severe winters and two hot summers on the Puget Sound.
–Don from Seattle, WA
Great product! We have been battling Pigeons at the Historic Will Rogers Hotel since 1930. The BirdXPeller Pro is the first thing that has really worked! We had approximately 100 Pigeons on our roof for the past 70 years. We plugged the unit in and they flew away and have not returned. It's great; you have one happy customer!
–Jane from Oklahoma
I feel comfortable that I have eliminated a nuisance. I want to take a moment of your time to thank you for the recommendation of the BirdXPeller Pro to alleviate my fowl problem. The past year was enjoyable knowing that i didn't have to do additional cleanup around my swimming pool because of bird droppings. The unit performed as described and I am well pleased. All without any harm to the environment or to the birds.
–Jim from Cary, IL
Thank you for providing a means to control our crow problems! Here at the Danville Family YMCA we have been under siege with huge flocks of crows flying over and roosting in our trees causing major sanitation problems for our staff and members at our facility. The BirdXPeller Pro system worked immediately after installation and has continued to keep our crow population at a different location away from us! We will continue to highly recommend your products to those with similiar problems.
–John from the Danville YMCA
I am writing to tell you that you have a wonderful product. I am a substation foreman that has had problems with smaller birds perching in and on substation equipment. They make quite a mess while some even get electrocuted. I purchased a BirdXPeller Pro one year ago and the results are great. Best part is there are no more cleanups and our outage rate has dropped. Thanks so much!
–Pat from Montana Power Company
Details
Sonic – emits audible sounds that deter birds
Single speaker unit – purchase Extension Speakers separately or Super BirdXPeller PRO 4-speaker system
Fully programmable – you control sounds, volume, interval, day/night operation
Weather resistant – NEMA type box is designed to withstand outdoor use
Real sounds – high-quality digital playback of naturally recorded threats
Version 1 repels: pigeons, starlings, sparrows and gulls. Settings include:
1. Pigeon I
2. Pigeon II / Bird Predator I
3. Starling/Pigeon III
4. Sparrow
5. Gull I
6. Gull II
7. Bird Predator II
8. Bird Predator III
Version 2 repels: crows, blackbirds, grackles, cormorants and ravens. Settings include:
1. Blackbird
2. Crow
3. Grackle
4. Cormorant
5. Raven
6. Bird Predator I
7. Bird Predator II
8. Bird Predator III
Version WP repels: woodpeckers. Go to Woodpecker PRO page to view specific settings:
For best results, choose a combination of both predator calls AND bird distress recordings to create the most natural scenario.
Applications
Repels pest birds including pigeons, crows, sparrows, starlings, seagulls, grackles, cormorants, etc.; also deters rodents and other small critters.
Effective coverage up to 1 acre.
Recommended for use in outdoor areas, such as:
Warehouses, manufacturing, plants
Facilities & corporate grounds
Transportation platforms & loading docks
Farms, barns, stables
Sheds & storage buildings
Homes, gardens, patios
Parking garages
Waterfront property & boat houses
Etc.
Benefits
Cut recurring cleanup and repair costs
Protect buildings and equipment from corrosive bird droppings
Reduce health and liability risks associated with pest bird infestation
Prevent the spread of diseases, such as West Nile, Salmonella and E. Coli
Eliminate fire hazards caused by birds building nests in vents and chimneys
Avoid government and safety inspection failures
Save parks, yards, corporate grounds, pools, ponds, turf, etc. from bird damage
Increase/maintain property aesthetics
Decrease nuisance for residents, workers, customers, etc.
Add & Combine
Specs
Dimensions: 6" x 9" x 4"
Box dimensions: 12" x 7" x 6" / Shipping weight: 3 lbs
Coverage: Up to one acre
Power Requirements: 110v or 220vAC or 12vDC (110vAC adaptor included; battery not included)
110v cord is 50 ft / 220v and 240v cords are 6 ft
Sound Pressure: 105–110 db at 1 meter
Frequency: 3–5 kHz
Compliance: unit CE Marked / supply power source UL Listed and CE Marked
EPA Est. 075310-OR-001
NEMA type box
Proudly made in the USA
Download BirdXPeller PRO Version 1 Instructions