Bird-X Works with Architects to Achieve Pest bird Prevention in Facility Design Phase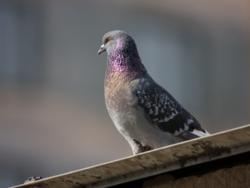 Pest bird prevention is now starting with facility architects working with bird control experts like Bird-X, Inc. – saving businesses hundreds of thousands of dollars long-term.
Pest bird prevention is now starting in the hands of facility architects. This is a big change and has the potential to save businesses hundreds of thousands of dollars in cleanup and repair costs long-term.
In the past, building managers would wait until pest bird infestation became a problem. They would then hire bird control specialists to deploy strategies that drive the creatures away. This was, of course, after the pest birds had caused thousands of dollars of damage.
Bird droppings alone deface property, compromise products, and create workplace and health liabilities. Not to mention that pest bird infestation is a noisy, messy nuisance for customers and workers.
There are many design features that attract pest birds:
Ornamental façades provide hundreds of convenient nesting locations
Excessive ledges, sills, overhangs, and edges are perfect pest bird perches
Open vents, HVAC equipment, electrical boxes, open light fixtures and signs invite nesting
Use of materials such as hollow concrete blocks and corrugated steel sheeting attracts pest birds
Use of I-beams in open-walled structures encourages infestation
Now – more than ever – building architects, owners and project managers are working with bird control companies such as Bird-X Inc. to implement bird prevention strategy during the design stage of projects. While it may not be possible to design a facility that avoids all of these pitfalls completely, architects can work with bird control professionals to be mindful of hotspots and minimize pest bird appeal as much as possible. Bird-X expert consultants are able to help identify potential problem areas and provide architectural specifications for bird control products that can be built into the facility design from the start.
This highly preventative bird control approach is more efficient, humane, eco-friendly and less expensive than a retrospective control method; it can save facilities hundreds of thousands of dollars in cleanup costs, repairs, replacements and liabilities in the long run.
To learn more about pest bird prevention and architectural bird control planning, click herehttp://www.birdx.com/architects-pages-172.php.
About Bird-X
Bird-X is the leader in producing humane pest bird repellent products, since 1964. We offer the most comprehensive line of bird control products that are humane, non-toxic and eco-friendly. Our bird deterrents range from state-of-the-art laser technology to sonic/ultrasonic bird control, goose and pigeon repellents, bird netting, bird spikes, visual scares, and animal sound repellers.
For more information about Bird-X and other bird control products, visit http://www.bird-x.com or call 1.800.900.7613.
---
Original Press Release with PRWeb: http://www.prweb.com/releases/2012/6/prweb9655264.htm