Choose Bird-X for Your Bird Work
Choose Bird-X for More Bird Control Installation Work
Bird-X is the leading brand of bird control solutions worldwide, offering clients & partners a complete line of bird repellent products with an unmatched focus on quality, efficacy, & client support. Having been in business for 50 years, we have the most knowledgeable and experienced sales staff in the industry to help you grow your bird work revenue.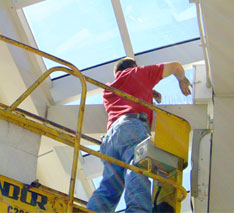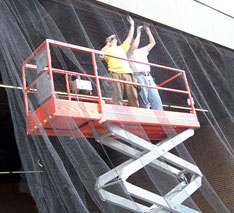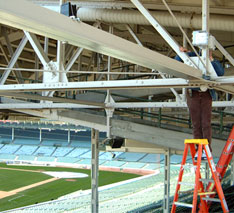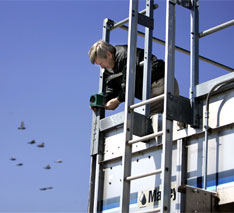 Quality Products
All Bird-X products meet or exceed industry standards.
Local Warehousing
Multiple warehouse locations reduce lead times & shipping costs for you. Bird-X ships all exclusionary products from two locations:
Competitive Pricing & Proposal Consulting
Bidding on bird work is difficult because bird control jobs are rarely straight-forward or 'easy'. It is safe to say that every job is completely different from the next.
As exclusionary bird work becomes more & more competitive, Bird-X is committed to helping clients with proposals – to bid jobs accurately & to maintain profitable margins.
Experience & Expertise
Bird-X sales consultants are the most knowledgeable & experienced in the industry. They can advise you of exactly which products should be used in any exclusionary application & how to properly install those products. With an Account Executive dedicated to your projects, you can count on personal & prompt attention to all your bird work needs.
Partnership & Training
Bird-X looks at clients as partners. We get many calls from residential & commercial end users who are looking for quality installers in their area – this means more opportunities for you!
We also offer 'best practices' training for all industry standard products – webinars & in-person demonstrations are available at your convenience.
Contact us to start growing your bird work today!