Bird Spikes
Protect Surfaces From Pest Birds.
Bird-X bird spikes are a 100% effective, maintenance-free, permanent solution to pest bird infestation. Install bird control spikes on rooftop edges, ledges, window sills, chimneys, & other surfaces where pest bird roosting & nesting are a problem. Bird spikes are a guaranteed way to deter pest birds from landing on your property, eliminating damage & liability.
How Bird Spikes Work:
Bird control spikes create a physical barrier. They physically prevent pest birds from landing, perching or roosting wherever they are used.
100% effective everywhere they are installed
Discreet – barely visible from a distance, silent & require no power supply
Where to Use Spikes:
Bird spikes do not harm birds – they make surfaces uncomfortable, uninviting & intimidating.
Edges & ledges, windowsills

Rooftops, parapets, cornices

Beams, girders

Lights, towers, masts, aerials

HVAC installations

Porches, awnings, doors & entryways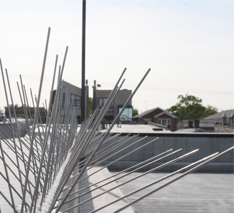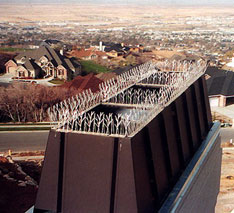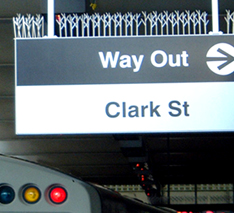 Stainless Steel Spikes protect ledge. Plastic Spikes keeps birds off chimney. Spikes prevent bird messes on signage.
Success strategy:
Use the right type & weight of bird spikes for your application. Commercial installations need heavy-duty solutions. Treat 'problem spots' with spikes to stop bird roosting and nesting on ledges & other narrow surfaces.