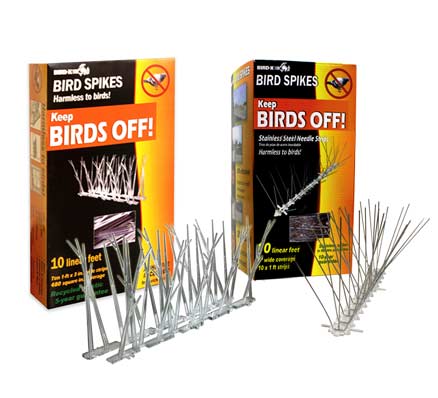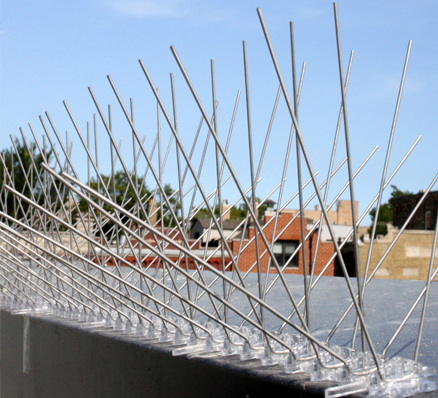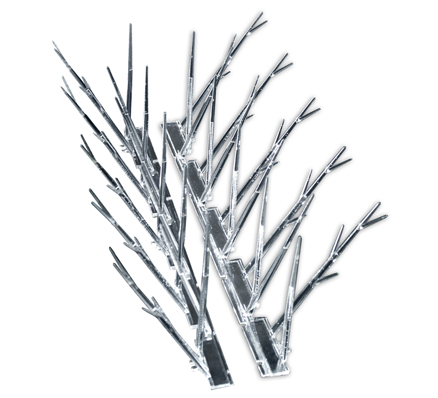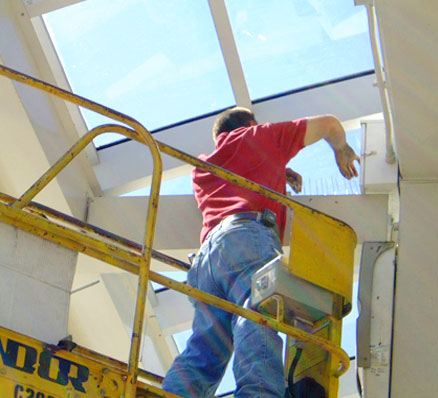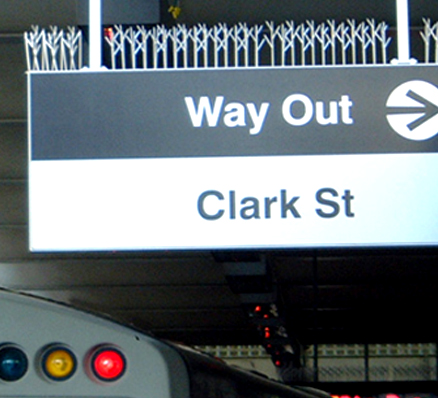 Loading...
5-Year & 10-Year Warranty
Plastic Spikes: Backed by our manufacturer's 5-Year Warranty against material defects & workmanship.
Stainless Spikes: Backed by our manufacturer's 10-Year Warranty against material defects and workmanship.
Bird Spikes Kits

100% Effective, Harmless & Humane


Protect Larger Surfaces than Most Brands

Neighboring business need to use your spikes, as well! I just installed your stainless steel spikes and my roof is now the cleanest in the district. –Tim

For something so simple, they are definitely effective. Was able to cut the spikes to fit. –L.L. McKenna
Plastic 'Narrow' Spikes
Long-Lasting Polycarbonate is Invisible from a Distance
Adhesive is Included in the Box!
$27.60 NOW $23.00 - IN STOCK - AVAILABLE IMMEDIATELY!
Stainless Steel 'Regular' Spikes
Stainless Steel Won't Corrode or Decay
Flexible Base for Curved & Uneven Surfaces
$45.12 NOW $37.60 - IN STOCK - AVAILABLE IMMEDIATELY!
Testimonials

These bird spikes have completely eliminated the bird problem on our front porch! Birds fly in and then fly away because they have no place to land. Very bird friendly because the spikes don't poison or hurt they just "redirect" the birds to a different location and everyone is happy and our porch is clean!
–Allen S. from Parkville, MO

Neighboring business need to use your spikes, as well! I just installed your stainless steel spikes and my roof is now the cleanest in the district. Now if only I could get my neighboring businesses to to use your spikes, the sidewalks would be completely clean!
– Tim K.

I bought these after I noticed a not-so-bright neighbor was feeding city pigeons in their backyard. The lovely creatures were using the top of my garage ledge as their watching post. Tired of constantly spraying their feathers and waste off my garage and sidewalk, I decided to buy the Stainless Steel Bird Spikes. I installed them on the concrete ledge only using adhesive made for outdoor weather and 3 years later (including 2 blizzards and windstorms), the spikes are still intact and no feathered creatures have returned. Me - 1, Birds - 0.
–Trish S. from Baltimore, MD
Reviews
Details
Spikes made easy.
Get professional results anywhere birds aren't welcome.
Safe, green, and 100% effective when installed correctly (detailed instructions included)

Physical barrier does not harm birds; cruelty-free solution

Eliminates landing surfaces, increases property aesthetics & value

Easy to install, requires little to no maintenance
Physical barriers are the most effective way to keep birds off.
Spikes install easily with glue, nails or ties.
Applications
Effective wherever applied; physical barrier eliminates the ability to perch, roost, or nest.
What will it repel? Where can it be used?
*Pigeons *Outdoors/Indoors
*Sparrows & Starlings *Homes, Garages, Rooftops
*Crows & Blackbirds *Areas above cars, playgrounds
*Grackles, Swallows *Yards, Gardens, Porches, Patios
*Other Birds *Gates, Fences, Building Ledges, Barns, Stables
For best results, check periodically to ensure no leaves, trash, or other mess clogs the spikes.
*For very large birds, such as Seagulls, Geese, and Turkey Vultures, use our
Extra Tall Spikes
.
Benefits
Cut down on cleanup & repair costs
Protect buildings, equipment, & vehicles from corrosive bird droppings
Reduce health & liability risks associated with pest bird infestation
Prevent the spread of diseases, such as West Nile, Salmonella & E. Coli
Eliminate fire hazards caused by birds building nests in vents & chimneys
Avoid government & safety inspection failures
Save outdoor grounds from bird damage
Increase property aesthetics
Decrease nuisance for residents, workers, customers, etc.


Add & Combine
Bird control products that exclude birds by creating a physical barrier – such as bird spikes and netting – are 100% effective everywhere they are installed. However, it is not always possible to protect entire areas with spikes & netting. In these cases, we recommend using companion products to make areas as unwelcoming as possible to encourage pest birds to go elsewhere. Combining exclusionary methods with scare tactics makes the entire area inhospitable to birds - try visual scares, scent & taste aversions, and sonic/ultrasonic devices in such situations. This kind of multi-sensory attack is extremely effective in deterring pest birds from an area permanently.
Popular Companion Products:
Bird Proof Gel Bird Net: PE-Plus Terror Eyes BirdXPeller PRO
Specs
Polycarbonate (Plastic) Spikes:
10 ft. of coverage (10 pieces of 1 ft. long x 3 in. wide strips)

Box dimensions: 12.5" x 7" x 2.5"

2 lbs

Spikes Special Adhesive Glue Included
Stainless Steel Spikes:
10 ft. of coverage (10 pieces of 1 ft. long x 6 in. wide strips)

Box dimensions: 12.5" x 6.5" x 6.5"

2 lbs

Spikes Adhesive may be purchased separately, or use nails
Case Studies
Available Accessories: