Bird Netting
Bird netting keeps pest birds OUT!
Bird netting is a 100% effective, low-profile, permanent solution to pest bird infestation. Install bird netting wherever you want to keep pest birds out of an area and away from products, crops and other valuable property.
Many facilities have semi-enclosed spaces and large open areas that invite pest bird roosting, perching and nesting. Bird netting is ideal for zero-tolerance zones – excluding them completely!
Shop Bird Control Netting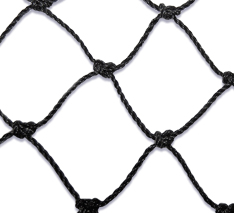 Starts at 25 x 25 ft. 3/4" polyethylene netting is a permanent solution, ideal for commercial projects.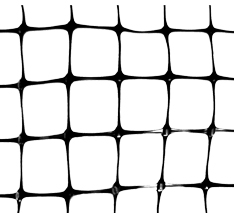 Starts at 100 x 14 ft. 1/2" polypropylene netting is a strong bird control solution.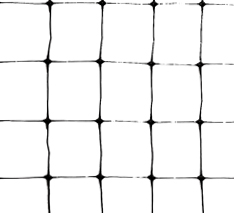 Starts at 100 x 14 ft. 3/4" standard mesh netting is a perfect for homeowners and gardeners.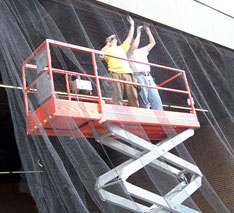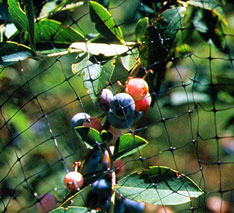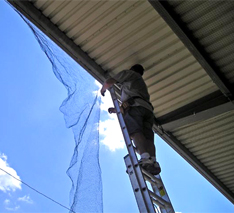 Bird Netting keeps birds out of factory. Bird Netting protects blueberries. Netting excludes birds from transit platform.
Use bird netting here:
Bird net is ideal for zero-tolerance areas. Netting can be used to block pest bird roosting in many applications:
Warehouse ceilings, eaves & rafters


Bridges & underpasses

Stadiums & stands

Gardens & crops


Architectural details

Homes & covered porches
How bird netting works:
Bird net creates a physical barrier. It prevents pest birds from entering areas where they need to be excluded.

100% effective everywhere they are installed
Discreet – barely visible from a distance, silent & require no power supply
Success strategy:
Use the right type and weight of bird netting for your application. Commercial installations need heavy-duty solutions. Install bird nets to block off large areas and prevent pest bird roosting and nesting.

Click here to view the Bird Netting installation instructions video.