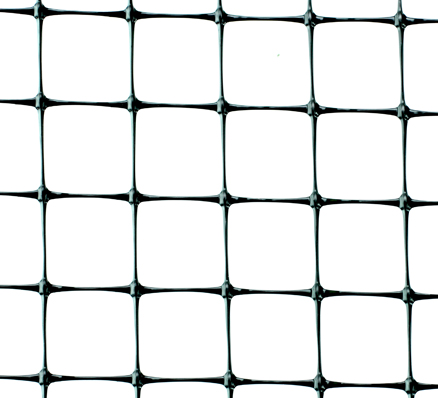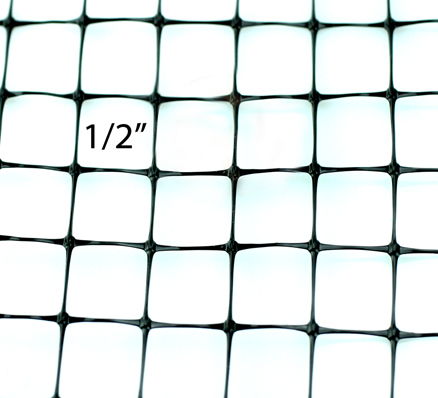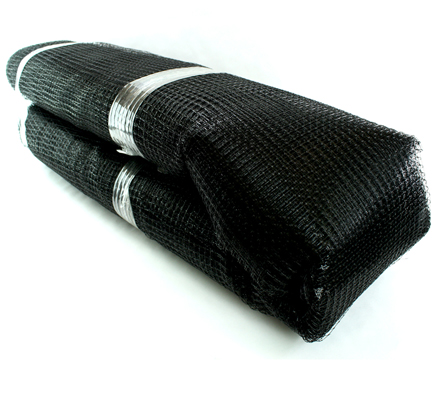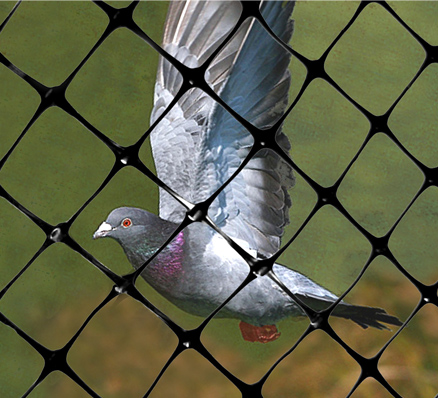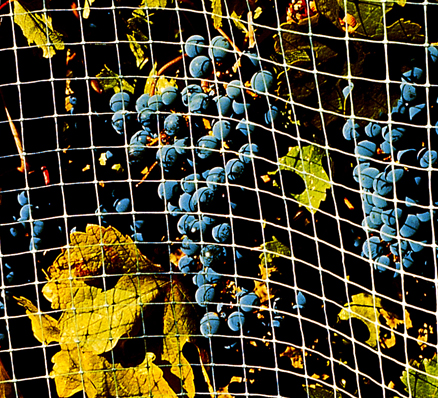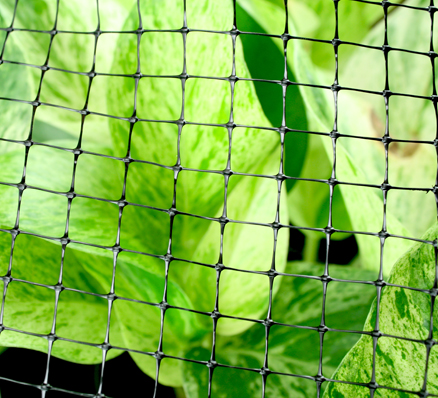 Loading...
Backed by our manufacturer's warranty against material defects & workmanship.
Bird Netting: Structural, Heavy Duty BirdNet
Heavy-Duty Netting Solution




Physical Bird & Pest Barrier


100% Effective When Installed Properly
1-Year Warranty
1/2" Heavy Duty Netting seals birds & other pests out. Physically blocks pests from entering, roosting, nesting, feeding, & causing damage.
Ideal for

Homeowners, Gardeners, Farmers, & Small Businesses

Extra-Strong, Tough Polypropylene Netting

Won't deteriorate or lose strength outdoors; UV-stablized material

Maintenance-free, long-lasting & hassle-free

Blocks all birds, bats, & other unwanted animals
Reviews
Details
1/2" polypropylene netting
100% effective everywhere it is installed – great for zero-tolerance zones
Straightforward, one-time installation – lasts up to 5 years!
Retains strength over time & resists elemental damage

Durable & weatherproof

Keeps pests out while allowing light & moisture in
Nearly invisible – netting is barely visible at a distance
Works to deter pest birds & other critters
Applications
Recommended for excluding birds from specific areas, effective everywhere when it is properly installed.
Effectively Repels:

Ideal For Use At:

Gardens, Trees, & Outdoor Areas

Enclosed Patios & Balconies

Undersides of Roof Overhangs

Air Conditioners & Vents

Gutters & Pipes

Garages, Homes, & Rafters

Rooftops, domes & chimneys

Small Businesses, Perimeters,
& Corporate Grounds

Fisheries & Koi Ponds

Crops & Vineyards
Seals off any structural openings & other possible roosting sites.
DO NOT simply toss netting over plants, as this is not effective & can result in birds & other animals to become fatally entangled. CLICK HERE

to view our Netting Installation Instructions Video.
Benefits
Cut recurring cleanup and repair costs with a one-time solution
Stop birds from entering, roosting and nesting in areas where they are unwanted, or from eating fruit or crops
Protect buildings & equipment from corrosive droppings
Reduce health & liability risks associated with pest bird infestation
Prevent the spread of diseases, such as West Nile, Salmonella, E. Coli, Histoplasmosis & even rabies (found in bats)
Eliminate fire hazards caused by birds building nests in vents & chimneys
Avoid government & safety inspection failures
Decrease nuisance for workers, customers, & other visitors


Add & Combine
Bird control products that exclude birds by creating a physical barrier – such as bird netting & bird spikes – are 100% effective everywhere they are installed. However, it is not always possible to protect an entire property or wide area with barrier solutions. Where netting & spikes are not applicable, we recommend installing companion products such as sonic repellers, visual scares, &/or scent and taste aversions. Combining exclusionary methods with scare tactics makes the entire area inhospitable to birds, forcing them to find a new habitat.
Companion Products:
Stainless Steel Bird Spikes Terror Eyes BirdXPeller PRO Bird Stop Liquid Yard Gard
*Call for more information about netting hardware, best practices, and installation tips.
Specs
Netting has 1/2" openings
Made in the USA
CLICK HERE
to view our Netting Installation Instructions Video.
Shipping Information:
BirdNet Structural 100: Box dimensions: 44" x 8" x 8" / Shipping weight: 14 lbs

BirdNet Structural 200: Box dimensions: 44" x 11" x 11" / Shipping weight: 26 lbs