Bed Bugs Appear In Hospital Waiting Room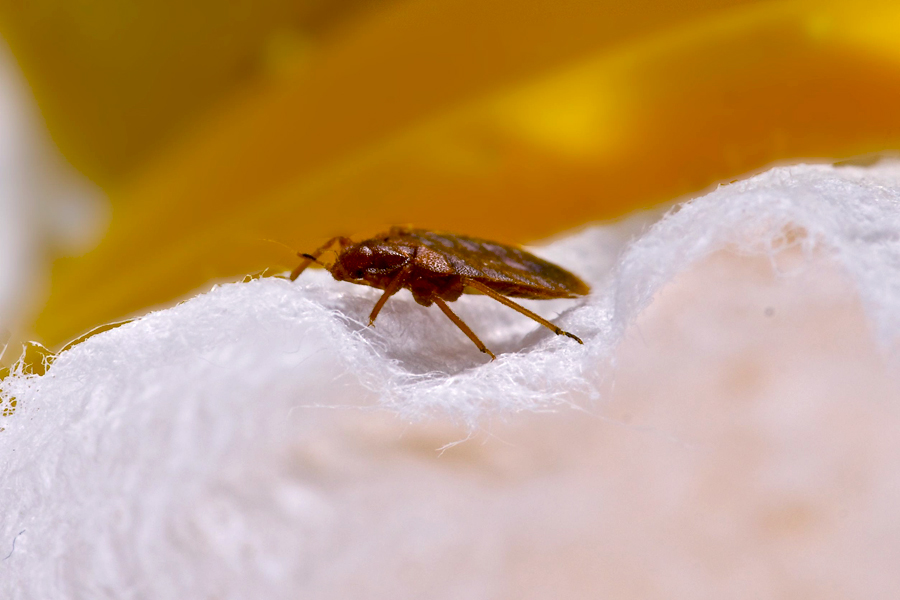 A hospital in Springfield, Missouri recently cleared a bed bug infestation from one of its waiting rooms. Bird-X explains how this may have happened and how people can protect themselves.
A hospital in Springfield, MO discovered bed bugs on one of its waiting room couches a few weeks ago in June 2014, according to KY3 News. People were waiting in the infested room when the bugs were discovered much to everyone's horror. However, it's very easy to transmit bed bugs anywhere – Bird-X, pest control experts, explain how individuals can work to prevent infestations both inside and outside their homes.
As the article above explains, "…if you had bed bugs in your home and you needed to be hospitalized so you bring a change of clothes or your overnight bag with you chances are that luggage has bed bugs in it."
Bird-X has spent many years hearing stories from clients with bed bug problems from no known source, as well as from traveling. Most travelers know that a stay in the wrong hotels can result in bed bug infestation, since the bugs can easily hide inside of luggage and multiply once that luggage is returned home. It's no surprise then that the hospital waiting room would be infested – even in a sterile hospital environment, bed bugs became a problem.
"Bed bugs aren't just problems for people who travel, you can get them on you just by sitting in the wrong chair for too long," stated Bird-X Media Correspondent.
Additionally, bed bugs are not preventable by just keeping an area clean, a stigma that can make people with infestations feel embarrassed to seek help. The truth is bed bug infestations are common among everyone, require special measures to eliminate, and are easiest to treat when they are caught early.
Bird-X believes the Springfield, MO hospital did exactly as they should have done – they quickly addressed the issue publicly, notified people in the waiting room, and immediately treated the area with a professional exterminator certified in bed bug elimination.
The hospital's prompt attention helped to stop the problem before it spread to any patient rooms. At home, many people may not realize they have a bed bug infestation until it is large enough to detect, at which point it can be very large and complicated to treat. By checking regularly along bed frames and mattresses, or by using a bed bug detector approved for early detection, treatment can be far easier and less expensive. Bed bug detectors may also be used directly in luggage when traveling or placed around hotel room beds to check for infestations before they start all together.
As the hospital story proves, bed bugs may be picked up anywhere – not just in hotel rooms. By being cautious and staying alert, risks and expenses are avoided, and human health is protected.
Bird-X, Inc. is the leading brand of humane pest animal and bird control products worldwide since 1964, and is dedicated to protecting human health, wildlife and the environment in which we all live. The Chicago-based company manufactures a complete line of unique pest control products with an unmatched focus on quality, efficacy, and customer service.
---
*Originally published on PRWeb: http://www.prweb.com/releases/2014/07/prweb12021106.htm
Written by Kelly Nelson, Bird-X Media Correspondent