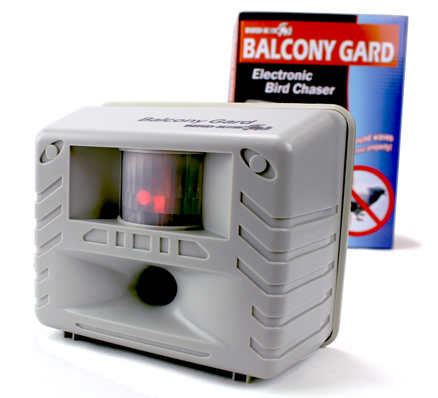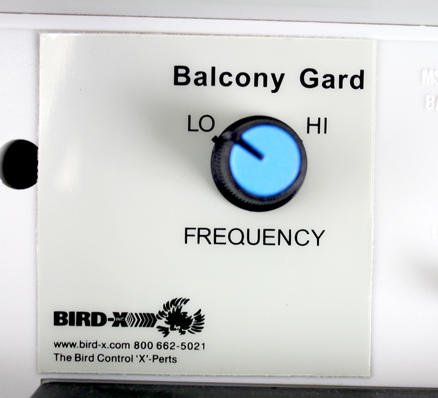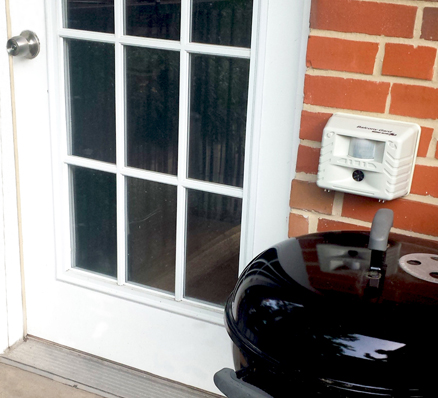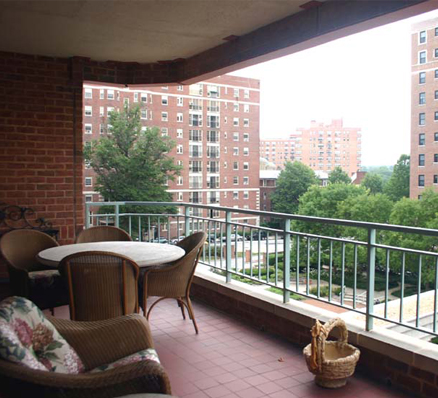 Loading...
Backed by our 30 Day Electronics Performance Satisfaction Guarantee AND our 6 Month Manufacturer's Warranty Against Material Defects.
Balcony Gard
Ultrasonic (Silent) Bird Control Device
Humane, Easy to Use & Extremely Effective


Protects Small Outdoor Spaces from Bird Damage




Money-Back Guarantee
Bird Control Made Easy. This low-profile electronic bird control device uses silent-to-humans, ultrasonic sound waves to repel annoying birds from small outdoor areas around the home.
Great for patio, deck, & balcony bird control

Simple to install - mounts nearly anywhere
Easy to use, motion-activated

Covers up to 900 sq. ft
Reviews

It really works. Amazing. Balcony Gard scares the birds right off the porch. We're saving on dog food because the birds are no longer there to eat it!
–Joyce from Las Cruces, NM

We had a bird that would bang into our window daily. After trying sprays and other methods to keep birds away, I purchased the Balcony Gard. Finally, something works to keep the birds away! Over a few days the number of bird visits decreased and then stopped altogether. You can barely hear this repeller even in the front of our house. Great range. Definitely worth the money!
–Anonymous

Pigeons and other birds were constantly sitting on the telephone line in front of my house, pooping on cars. I had to wash them every day. I placed the unit on top of my chimney facing the lines and so far, it's working. It does make a little noise that can be heard but it's nothing to write home about. Sometimes little sparrows will gather but when the sensor detects them, they move on. My neighbors are so impressed with the results that they are also buying a unit for their roof.
–Bruce R.

I have a home I only occupy half of the year. Since the house was constructed, swallows would build mud nests on a brick wall above the front door. Since nobody was there to shoo them away, their waste destroyed an expensive door over the course of a couple years. I purchased Balcony Gard last year before locking up the house for the spring. I watched the birds that were currently occupying the nest freak out for about two hours after I put this unit up, it was hilarious! They eventually left and I was pleased to find no new bird nest when I returned in the fall. I am very happy that this unit works! No more birds! Wish I had bought this sooner, BEFORE the finish on a $1,200 entry door was all but destroyed by bird poop!
–C. Boss from Lampasas, TX
Details
Ultrasonic – emits sound frequencies that are silent to most humans
Motion-activated – built-in motion sensor activates when birds move into coverage area
Continuous operation – repels birds with 24/7 output
Weather Resistant – casing is designed to withstand outdoor use (rain cover included)
Dual Power Modes: AC or batteries
Extremely Easy to Control:
Volume control

Range

Select Continuous or Motion-Activated
Applications
Built especially for small outdoor areas. Effective coverage up to 900 sq. ft. per unit.
Effectively Repels:

Ideal For Use At:


Balconies & Porches

Driveways & Carports

Patios & Gardens

Front & Side Yards

Rooftops & Open Garages

Small Pools & Hot Tubs

Greenhouses

Community Gardens & Parks

Any Small Outdoor Area
Ultrasonic sound waves do not mimic natural animal sounds like sonic repellent devices do, so it is not targeted to specific pest types. Instead, ultrasonic sound waves (which are above the human hearing range, thus silent to us) annoy & irritate pest animals into leaving. It is thus effective against ALL birds & small pests.
If you have very small birds such as sparrows, it is recommended the device is set to constant instead of motion-activated (there is a control switch to change this setting). Larger birds such as pigeons are more likely to set off the motion-activated sensor.
Benefits
Keep outdoor spaces clear of annoying birds

Protect cars, property & landscaping from corrosive bird dropping damage

Protect home-grown fruits & vegetables from birds & small pests

Reduce health risks & liability risks associated with pest infestation

Increase/maintain property aesthetics

Eliminate fire hazards caused by birds building nests in vents & chimneys
Cut recurring cleanup & repair costs

Decrease nuisance for residents and neighbors


Add & Combine
For maximum, sustained success in your bird control efforts, a synergistic approach is recommended. Synergy is the interaction of two or more forces producing a combined effect that is greater than the sum of their individual effects. We often recommend companion products – combining sonic repellent devices with visual scares or scent and taste aversions. This kind of multi-sensory attack is extremely effective in deterring pest birds from an area permanently.
Companion Products:
Bird Spikes Kits Scare Eyes Bird Stop
Replacement Parts:
Specs
Unit dimensions: 6.75" x 5.5" x 3.5"

Box dimensions: 10" x 8" x 4" / Shipping weight: 3 lbs

AC Power Cord Length: 30 ft. (all versions)

Coverage: Up to 900 sq. ft. in a generally oval pattern
Frequency Range: 15–25 kHz (adjustable)
Sound Pressure: 90 db at 1 meter
Electricity Costs: Less than $0.25/month
Motion sensor range: 35' x 70'
Working current: <200 mA
Power supply: 4 x 1.5v "C" batteries or included 120v AC adaptor. Other voltage adaptors should be purchased locally. Unit switches to battery power during a power failure (if batteries are in).
Compliance: UL Listed and CE Marked
EPA EST:

089624-CHN-001
Please note 240v adapter option – UK style pins only. Unit will work with locally sourced 12v/240v adapters. Please contact customer service for other options